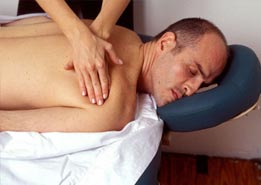 There are a number of rejuvenation programs, which are offered by the Ayurvedic institutions in Kerala. These programs don't focus on a particular ailment. Hence, they can be enrolled into, by anyone on the basis of their choice. No detailed prescriptions are necessary for these medications, as these are not ailment specific and focus on the holistic well being. These therapies are purifying and detoxifying, which help in delaying aging process, reducing stress and elongating life. These programs include a number of different purifying and meditation therapies. A few of these therapies are listed below.
Rasayana Chikitsa
This therapy helps the skin in toning up, rejuvenating blood cells and strengthening all the tissues to achieve perfect health and longevity. This therapy works on 'Ojas' and improves 'Sattva' and hence increases body's resistance. This also includes head and facial massages with herbal and other Ayurvedic oils and creams. Body massages are also provided, so that one relaxes and feels the stress move out of the body. Along with it, rejuvenating medicines and medicated steam bath are also a part of this therapy.
Kayakalpa Chikitsa
This treatment is for increasing the immunity of the body, which automatically affects the longevity of life. This is the prime treatment which is suggested by the Ayurvedic practitioners for slowing down the ageing process, arresting the degeneration of body cells and immunization of the system. This treatment also includes intake of special Ayurvedic medicines and strictly following a balanced Satvik diet. This is effective for both sexes, if taken before the age of 50 yrs.
Sweda Karma
During this therapy a person has to undergo a number of Ayurvedic steam baths, which eliminates the impurities from the body, helps in improving the tone and skin complexion, reduces fat and is suggested to certain patients who suffer from certain rheumatic diseases. Exotic herbs and leaves are boiled and their steam is passed over the entire body for 10 to 20 minutes daily. Herbal oil massages or herbal powder massages improves blood circulation and tones up the muscles.
Body Slimming
There is a particular therapy to attain a slender body in which Ayurvedic powders and medicated herbal oils are used to give traditional Kerala massages, along with it Ayurvedic diet chart is prepared in accordance to the composition of the body fat. On top of it herbal juices are prepared to detoxify the complete body and burn out the fats.
Beauty Care
There are available a few herbal face packs, herbal oil massages and herbal tea too which help in improving the complexion of the body and gives the skin a rejuvenated and supple look.
Meditation and Yoga
For dealing with stress and for those who want to find peace a number mental and physical exercises are devised which helps a person isolate the ego from body and mind. These exercises work excellent in honing the concentration, improving health of the body and finally attaining peace of mind through specifically designed eight stage training regimen: